When you're looking for a new Toyota vehicle such as a 2018 Toyota Corolla or a 2018 Toyota Highlander, we want you to visit our location on Reisterstown Road to find the automobile that's right for you. Being Toyota dealers, we also want you to think of us as your local pre-owned Toyota car dealership because we have a generous selection of previously owned Toyota vehicles for you to choose from. Just as importantly, we want to be the first resource that comes to mind when your automobile needs routine maintenance or a repair because our factory-trained technicians are ready to handle all of your automotive needs.
Why it's Important to Keep Up with Vehicle Maintenance
AAA estimates that motorists can save $100 per service appointment simply by keeping up with their car's routine maintenance schedule, savings that would lower your overall ownership costs. In addition to lowering your ownership costs, adhering to your maintenance schedule can also protect your automobile's resale value and prolong its working life.
Whether you drive a 2018 Toyota Camry, an older Toyota model, or a vehicle produced by another automaker, you have to have your car serviced regularly to ensure it keeps working properly. While every routine maintenance service is important, three of them are absolutely critical to maintaining the health of your vehicle and keeping you safe on the road.
As Owings Mills, MD Toyota dealers, we can tell you that when it comes to protecting the well-being of your car, having your oil and oil filter changed regularly is vital. As far as keeping you and your passengers safe goes, having your tires and brakes inspected and serviced in keeping with your vehicle's routine maintenance schedule is essential.
Is your car due for a routine maintenance appointment? Contact our Toyota service center to schedule an appointment now.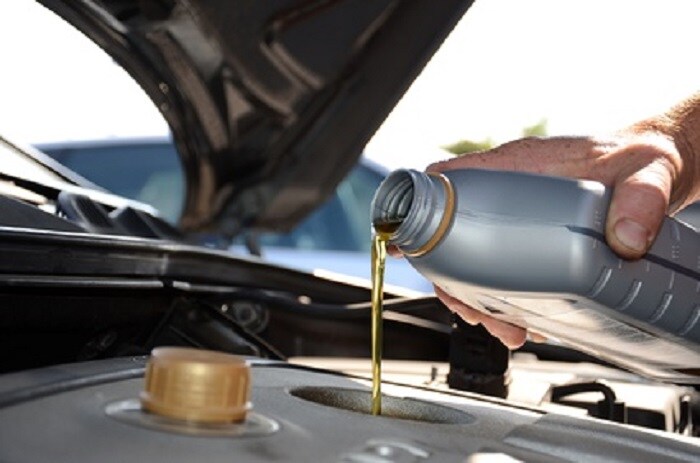 Service Center
One of the many great things about having your vehicle serviced at our Toyota service center is that we offer Toyota Express Maintenance. If your car needs basic routine maintenance, you don't even need to make a service appointment to bring it into our Owings Mills, MD Toyota dealership. With Toyota Express Maintenance, you can just stop by our Toyota dealership and we'll get you where you need to be - on the road - as fast as possible. The services that are included in Toyota Express Maintenance include the following: oil and filter changes, brake inspections, tire rotations, fluid inspections and replenishments, and multi-point vehicle inspections.
Our 6,500 square foot service center is located less than five minutes away from our dealership at 15 Music Fair Rd. Our service center has Toyota rental car vehicles so you can still get around, as well as an on-site body shop for your car's exterior needs.
Be sure to check out ToyotaCare, which covers factory scheduled maintenance for two years, or 25,000 miles, after you purchase your car. ToyotaCare includes roadside assistance and a no cost maintenance plan for when you bring in your car to our service center.
It doesn't matter if you bought or leased your car from our Toyota dealership or somewhere else. We're here for all of your vehicle maintenance and repair needs. Give us a call, contact us online, or stop by Heritage Toyota Owings Mills to schedule your next service appointment today.