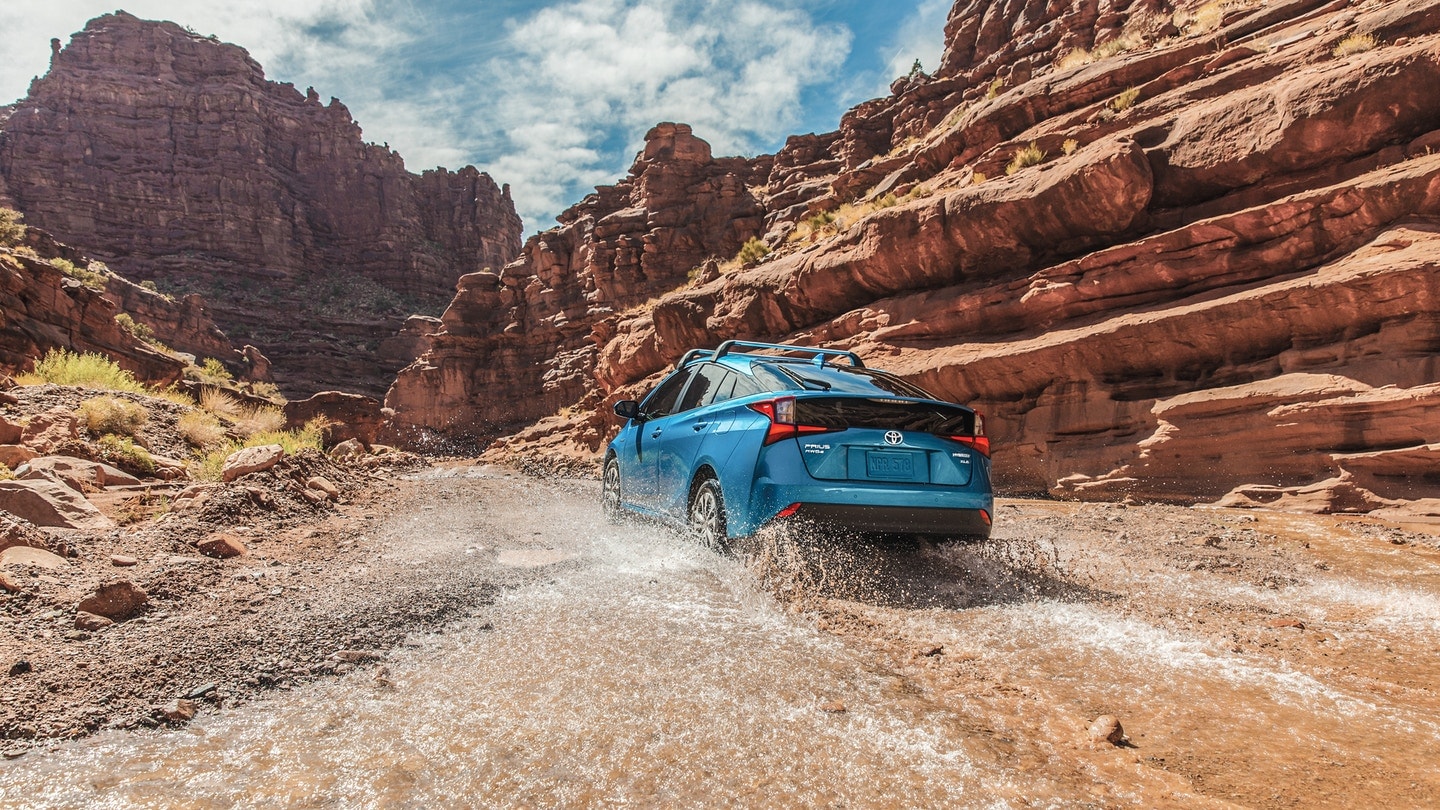 When shopping for a new vehicle, every driver has a list of features they want in their vehicle. The Toyota Prius Technology AWD-E isn't just a want for drivers, it's a need.

Now available in the 2021 Toyota Prius, this technology is one of a kind. That's why our team here at Heritage Toyota Owings Mills put together a short guide on how the new AWD system works in the new Toyota Prius.
How Does the Prius Technology AWD-E Work?
The new Toyota Prius features a new electric all-wheel-drive system, which uses an electric motor to operate and control the rear wheels. Whereas most vehicles use a gas engine to power all the wheels, the new electric all-wheel drive offers you greater control and handling since the rear wheels operate independently from the front wheels.

Even with this new AWD system, the Toyota Prius still reports excellent fuel economy ratings, around 50 mpg. One of the few all-wheel hybrid vehicles on the market, the new Toyota Prius is a must-have vehicle for drivers who want an eco-conscious vehicle without compromising performance and power.
AWD vs FWD
Front-Wheel Drive: Potentially the most common drive system in vehicles, FWD is a compact and light system that provides power to only the front wheels.
All-Wheel Drive: Not to be confused with four-wheel drive, AWD powers all four wheels in a vehicle at once, at all times.
Drive Home a 2021 Toyota Prius
Still want to learn more about the AWD-E technology in the new Toyota Prius? Talk to our expert auto team when you visit our Toyota dealership near Baltimore, MD. They'll tell you all about Toyota Prius technology AWD-E and our new Toyota cars for sale. Visit soon!