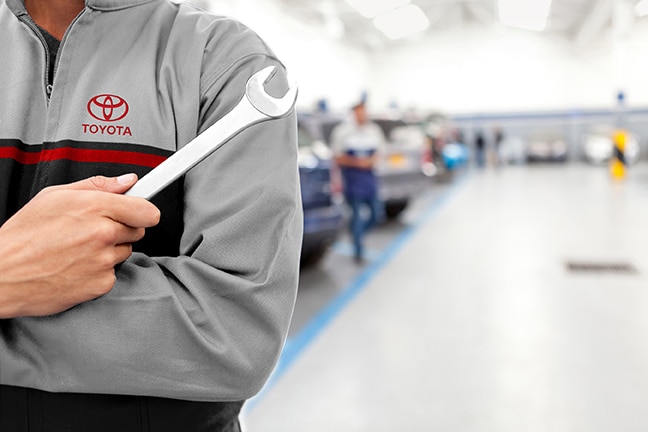 We're guessing you pass by body shops every day. After all, there are lots of needs for auto repair, whether you are dealing with regular wear and tear or were involved in a major accident. However, when you are dealing with the advanced design and technology in new Toyota vehicles, we recommend you visit our Toyota body shop at Heritage Toyota Owings Mills.
Why Visit Our Toyota Dealership?
Genuine OEM parts
Certified technicians
Advanced engineering
State-of-the-art equipment
Quick, efficient Service
Rave Reviews
These are just a few of the reasons people visit our Toyota service center for their service and repair needs. Our technicians are trained and certified in caring for new Toyota vehicles; you aren't just getting fast service, you are getting quality service you can trust. Plus, we have the advanced resources and equipment for even the newest state-of-the-art Toyota vehicles.
Do You Need a Body Shop or Service Center?
After an accident, there are often instances you need to visit the body shop. A body shop repairs the frame of your car to make sure its structure is still intact. It also handles any major replacements you need such as doors, bumpers, and windows, along with paint touch-ups and dent removals. A service center is best for issues under your hood. They can perform repairs and also follow a recommended auto maintenance schedule to help prevent wear and malfunction. Maintenance includes oil changes, filter changes, under-the-hood fluid top-offs, and tire rotations.
Don't just take our word for it. Visit our Toyota service center or Toyota body shop for the best auto care and maintenance. Rest assured, your car will leave here running like new and looking its best. Stop in and see us at your convenience. We're ready to help!