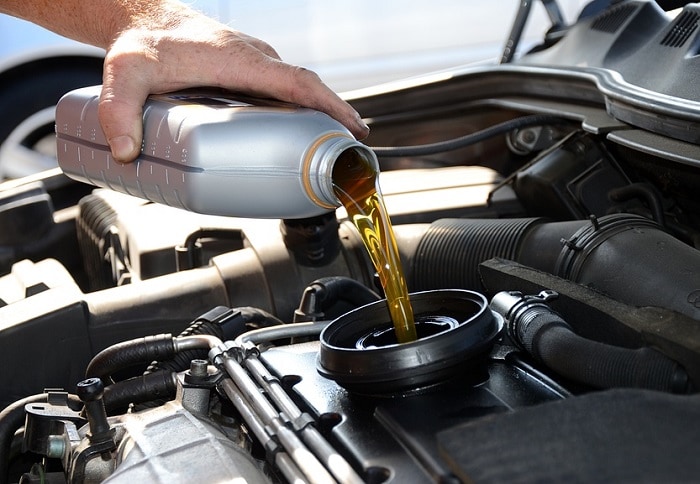 In order to keep your Toyota car, truck, or SUV running as good as new, regular maintenance is imperative. Your vehicle needs a little extra TLC, including regular oil changes. And we're more than happy to get your vehicle taken care of at Heritage Toyota Owings Mills.
The Importance of Oil Changes
No matter how you drive your Toyota vehicle or care for it, your engine oil will become compromised over time. It simply isn't made to last forever. Your engine's oil lubricates the various moving parts of your engine. It helps reduce friction, which helps to keep your engine from overheating. Without it, you may soon find yourself faced with warped parts and costly repairs, at the least. At the worst, you can have complete engine failure. There isn't a hard and fast rule for when you should get an oil change. It depends on the age of your vehicle, as well as how much you drive it. However, regular maintenance can prevent any issues.
Why Visit Our Service Center?
When you are in need of an oil change, we can't recommend you enough to visit our Toyota service center. Our trained and certified technicians are specialists in the field. They understand the inner workings of Toyota vehicles and know just what it takes to keep them running in optimal condition. Plus, they can easily pinpoint any potential issues and get them taken care of before they become a major inconvenience to you. Our car service center is designed with premium standards in mind, so you are always getting care in a state-of-the-art facility.
The Perks of Regular Auto Maintenance
Regular auto maintenance goes beyond oil changes. Every time you visit our service center, we aren't just checking your oil; we're also checking and replacing (if necessary) your filters. We want to make sure all the crucial fluids under your hood are full, including the windshield wiper fluid, coolant, transmission fluid, and more. You also get a thorough inspection to make sure it's running as it should.
Is your vehicle in need of an oil change? Stop in by our Toyota dealership near Baltimore, MD to give your Toyota vehicle the TLC it needs.