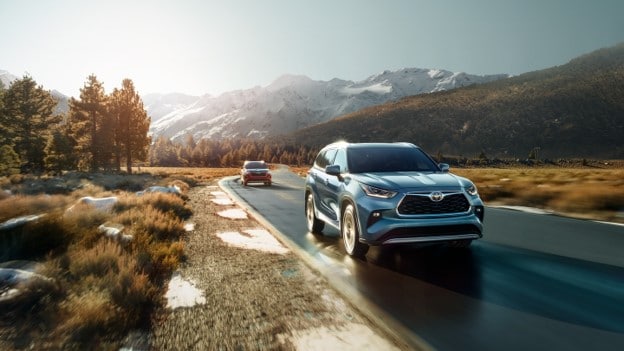 If you need space and performance for your next family-friendly vehicle, a three-row SUV can provide the perfect solution. When you want to add efficiency and sleek designs to the mix, Toyota SUVs and Hyundai SUVs are both top choices. But, even with the tough competition, the 2020 Toyota Highlander still outshines the 2020 Hyundai Palisade in key areas.
Performance
Both SUVs boast major performance. The 2020 Toyota Highlander is powered by a 3.5-liter V6 engine. It gets up to 295 horsepower and 263 lb-ft of torque. The Hyundai Palisade almost matches it with 291 horsepower and 262 lb-ft of torque. They can each tow up to 5,000 lb for anything you need to bring along for the ride.
Efficiency
Even with such impressive performance, the Toyota Highlander in Owings Mills, MD generates notable efficiency. You get up to 29 mpg on the highway, while the Hyundai Palisade only earns 26 mpg on the highway. But, you'll really see the difference with the 2020 Toyota Highlander Hybrid. It gives you best-in-class fuel economy of 36 mpg city and 35 mpg on the highway. Think of the difference that could make for your gas station stops. And your wallet.
Want to know the difference that efficiency can make? The cruising city range is up to 375.9 miles, while the Hyundai Palisade tops out at 357.2 miles. When it comes to the highway, the Toyota Highlander has a cruising highway range of 519.1 miles. The Hyundai Palisade doesn't quite compete with just 488.8 miles.
Heritage Toyota Owings Mills
While both vehicles offer premium style and performance, the 2020 Toyota Highlander is truly built for the long haul – and has the efficiency to get you there. Visit our Owings Mills, MD Toyota dealership to test drive the Toyota Highlander and see it in action.