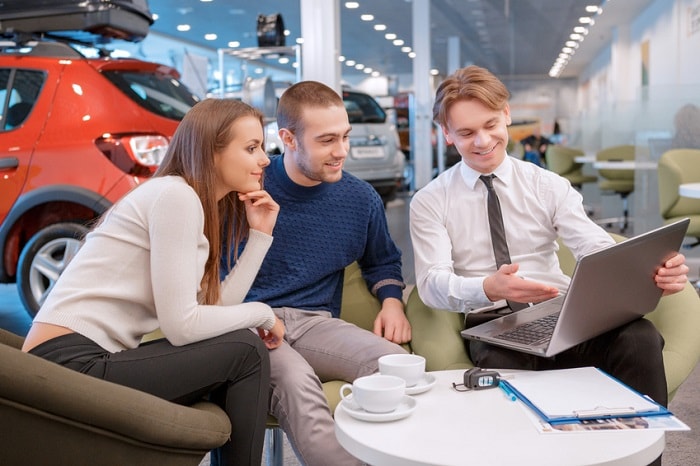 Finding your perfect vehicle can sometimes be a challenge. Do you want to get off-road in the Toyota RAV4, or do you prefer to adventure in the midsize Toyota Highlander? Maybe you need the power of one of our Toyota trucks? To start your search, feel free to browse our online inventory. Then, be sure to take advantage of our many online shopping tools, including a Toyota finance application and a trade-in estimator.
Determine Your Trade-in Vehicle
A great start to financing your new vehicle is determining what you're bringing to the table. A down payment comes off your total investment, which leaves you with less to finance. If you don't have money to pay upfront, you can consider trading in your existing vehicle. We have a convenient tool to help you determine your trade-in value. You can get the True Market Value® of your vehicle by answering a few simple questions about your vehicle and its condition.
How Much Can You Afford?
It's also important to consider how much you can afford in total. You want to start by getting pre-approved for financing. Then, you can have an idea of the total investment you can afford. You can easily go online to get pre-qualified without even leaving the comfort of your home. Our online application at Heritage Toyota Owings Mills asks for your basic buying criteria to help determine your approval, which is beneficial to know before you start shopping.
What's My Auto Payment Going to Be?
Keep in mind, your total investment may not be what you feel comfortable paying each month. If you use our convenient auto payment calculator, you can get an idea of your monthly Toyota financial payment number. It factors in your total investment (or what you're planning it to be), down payment, term of your loan, and interest rate to help you discover just how much you'll be paying each month. You'll also want to consider additional costs such as auto insurance and registration.
You can conveniently start shopping at home for your next Toyota vehicle. Utilize the convenient shopping tools from our Toyota dealership near Reisterstown, MD to help you get started right away.