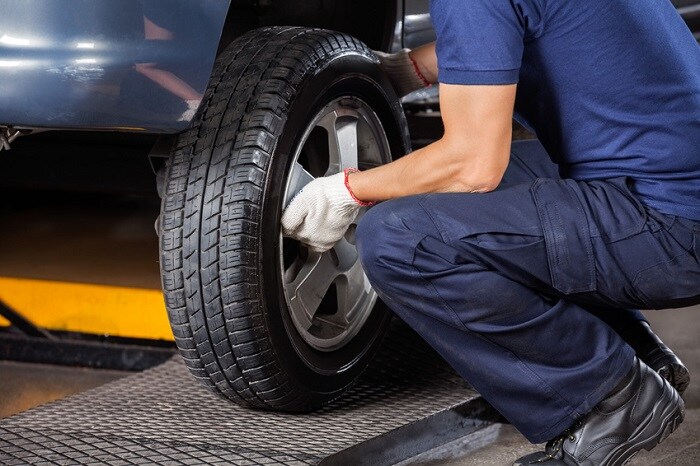 At Heritage Toyota Owings Mills, we pride ourselves on being a go-to resource for Toyota car buyers everywhere. We don't just carry a wide selection of sleek and innovative new Toyota models. We also have a team of trained technicians that are ready to help keep your vehicle in tip-top condition as long as you own it.
One thing that our technicians see quite often is faulty tires. It's important to replace faulty tires as soon as you can to help avoid a possible accident. There are a few clear signs that you need new tires.
If you notice that you are repeatedly airing up the same tire it may have a tear or hole that needs patched. While tires' pressure can fluctuate quite a bit due to outside factors, repeatedly having low pressure in the same tire generally means that tire has a more serious issue. We will always try to repair or patch the tire first, but will replace it, if need be.
It's also important to replace your tires if they have become too bald. The Penny Test is a simple trick to see if your tread has become too low. Place an upside down penny into the tread of your tire. If you can still see President Lincoln's entire face once the penny has touched the bottom of your tread, that means that your tread has become too low. Without adequate tread, your tires won't give you the traction and control you need on the road.
If you're still unsure, come and speak with the professionals at our Toyota service center near Reisterstown, MD. We will give your tires a thorough inspection and can even rotate them to help avoid uneven wear. Come see us – we're happy to help!