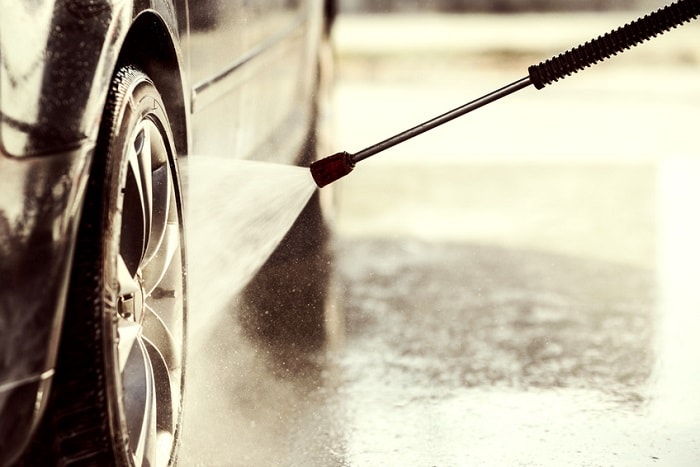 Having been Toyota dealers serving Reisterstown, Maryland and surrounding areas for years, we've witnessed the toll that winter can take on automobiles. Winter is arguably the toughest season on vehicles, which makes it necessary for drivers to help their automobiles recover from the rigors of wintertime as spring approaches.
With spring arriving on March 20, now is the time to get your car ready for the new season. Prepping your vehicle for spring involves some things you can do on your own and other tasks you should leave to our factory-trained technicians.
Spraying the underside of your vehicle is one thing you can do yourself. You don't need to use any chemicals when you spray the underbelly of your automobile because your goal is simply to remove any road salt or sand, not to make your car's underbelly shine.
Another thing you can do to help your car recover from winter and be ready for spring is inspect your windshield wipers. If your wipers are showing signs of wear and tear, you can pick up a new set in our Owings Mills, MD Toyota parts center and replace your old ones.
Once you've done what you can on your own, it's time to let the experts at Heritage Toyota Owings Mills handle the rest. When you bring your automobile to us, we'll get you caught up on the routine maintenance that may have fallen by the wayside during winter. From changing your oil to rotating your tires, inspecting your brakes, and much, much more, we'll do it all so you can enjoy some peace of mind throughout the upcoming season and beyond.
To make sure your car has fully recovered from winter and is ready for spring, make an appointment to bring your vehicle into our Toyota service center near Baltimore, MD now.