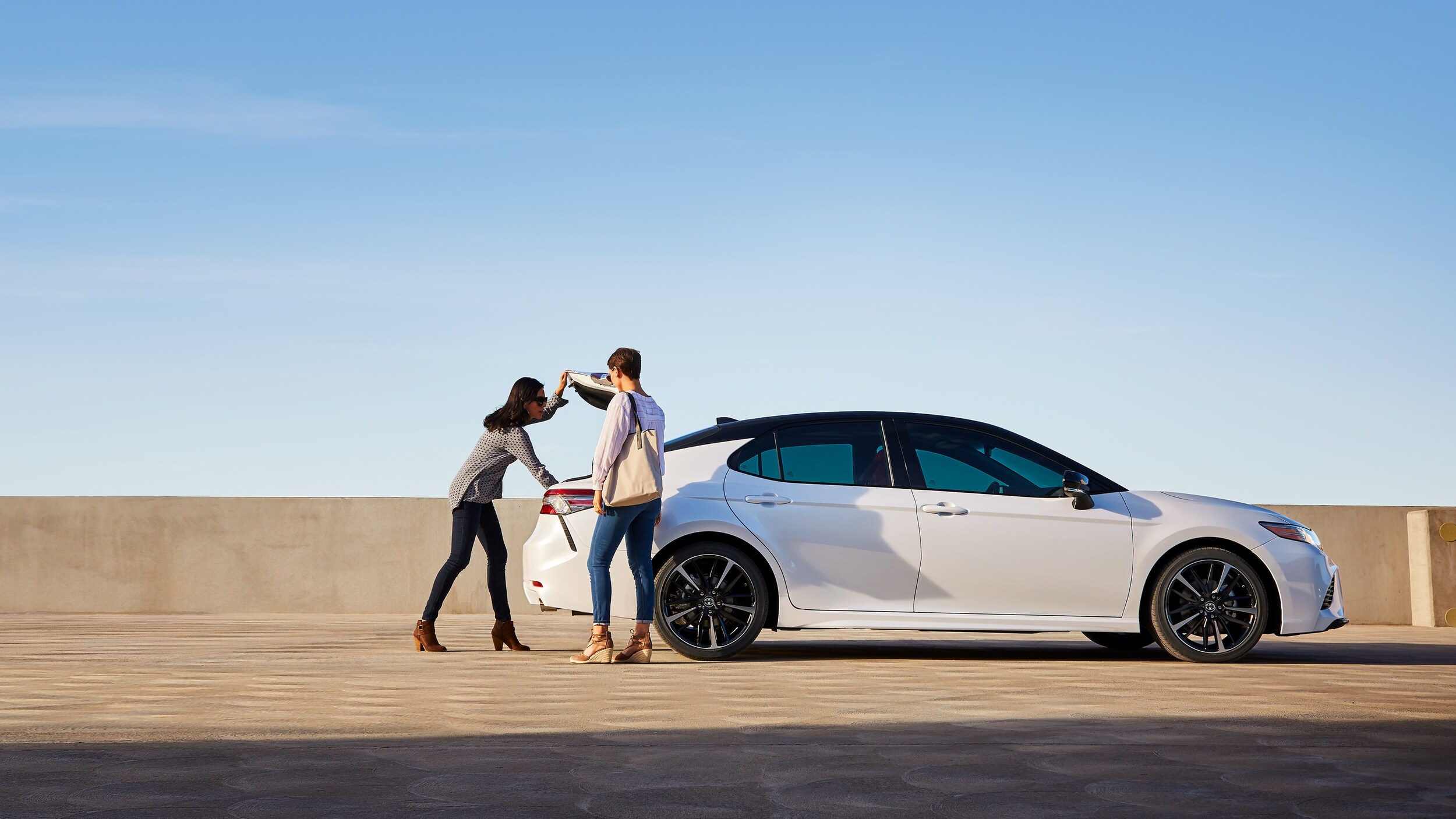 If convenience, comfort and looks rank top in your list, pick the Toyota Camry without any second thoughts. A sporty sedan with cool appearance and much cooler capacity, it has many aspects to turn into your next family ride. And when our Heritage Toyota car dealership at Owings Mills is eager to spoil with you unlimited choices, you can be assured of great variety and multiple options. Whether you look forward to a new Toyota Camry or a pre-owned Toyota model, our extensive inventory can take care of your needs with ease.
Available in multiple trims that provide excellent features and mileage on road, 2019 Toyota Camry is picked for its assured performance. Undoubtedly it stands as the preferred mid-size sedan across the country. Its 203 horsepower engine stands for strength and performance compared to the similar Mazda6 which gets 187 horsepower, or the Honda Accord which gets 192 horsepower. This enables excellent combined mileage of 34 and as high as 41 on highway. Fuel efficiency stands out as the economically viable aspect when compared to other mid-size sedan in the industry. Features such as glovebox light and gear shift knob trim offered in Toyota Camry but not in Honda Accord add the extra highlighting features to convenience and comfort. Spacious leg space for driver and passengers, wider trunk space for cargo, comfortable seat cushion and secured handling and steering make it desirable across a wider customer base.
Step into our Toyota car dealership at Owings Mills and take home the most-loved sedan. Serving Owings Mills, Baltimore and Reisterstown in Maryland, our focus is geared towards customer convenience. When the ultimate aim is happiness, satisfaction and pleasure, the Toyota Camry has lots to offer indeed.