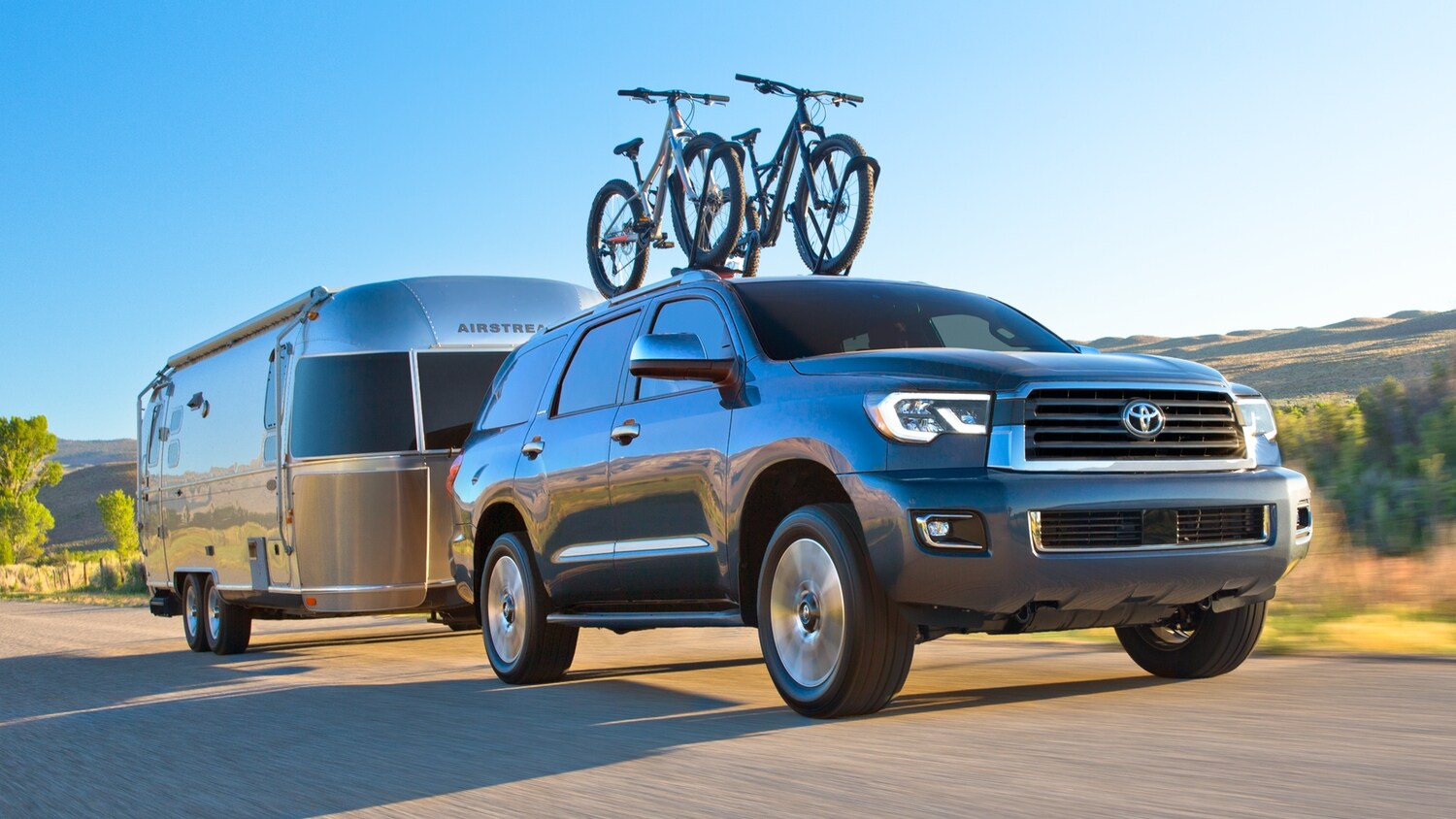 Countless drivers will hit the road this summer for vacation, and many will require a powerful vehicle that can tow a camper, a boat, and other recreational gear that families build their summer fun around. Our Toyota dealers serving Owings Mills, MD have some great choices for Maryland families seeking an automobile that's not only powerful, but also comfortable and high-tech.
The 2018 Toyota Highlander combines spaciousness, strength, and refinement like few other crossover SUVs. Its V6 engine--which outputs 295 horsepower and 263 lb-ft of torque--outperforms the power plants of competing models like the 2018 Honda Pilot and the 2018 Ford Explorer. And in terms of towing, it isn't even close: the 2018 Toyota Highlander model's impressive 5,000 pound standard towing capacity is twice that of the 2018 Ford Explorer and three times greater than the 2018 Honda Pilot. In fact, it's not uncommon for customers to be surprised by just how much power this great-looking SUV boasts, given its mutual commitment to refinement and style.
If a full-size SUV is something your family is considering, one test drive of a Toyota Sequoia will make you a believer. All four trims come standard a prodigious 5.7-liter V8 engine and an available multi-mode four-wheel drive (4WD) system, a combination that takes you to places other SUVs can only long for. And the 2018 Toyota Sequoia is definitely built to handle heavy loads: not only does it boasts a max tow capacity of 7,400 pounds, it also offers a special tow/haul mode and trailer-sway control for 100 percent peace of mind while you're cruising towards your favorite summer getaway.
Other fantastic road-trippers include the Toyota Tundra and the Toyota Land Cruiser, both offering unique appeal and capabilities. Visit our nearby Toyota dealer today and test drive your favorites!