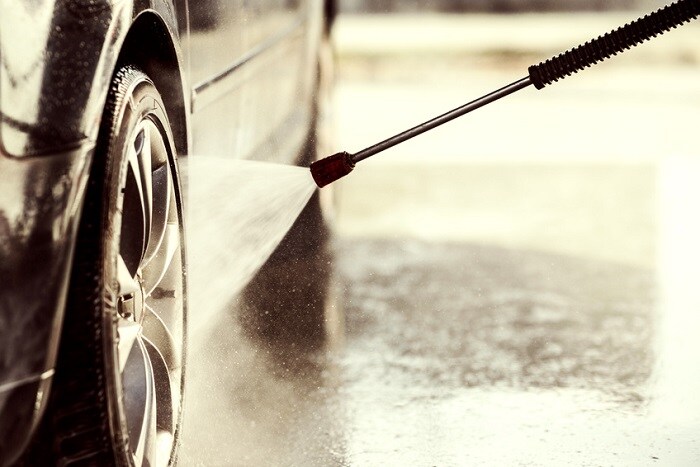 Each passing day puts winter a little bit further in the rearview mirror. With warmer temps ahead, now is a terrific time to visit Heritage Toyota Owings Mills and treat your Toyota RAV4 or Toyota Camry near Owings Mills, MD to a spring cleaning.
There are lots of good reasons why you should have our experienced service team spring-clean your vehicle. For one, you might be thinking of trading in your current car and purchasing a new Toyota model or a top-flight Toyotacertified pre-owned vehicle. Cleaning your car inside and out, having it detailed, and bringing it back to like-new condition is a great way to maximize trade-in value.
Another reason to stop by our local Toyota dealership in the very near future is to catch up on the maintenance you might have neglected over the winter. You know, things like oil changes, tire rotations, and filter replacements. Toyota vehicles are some of the industry's best engineered cars, trucks, minivans, and SUVs, but even the best automobiles require periodic TLC. Ensuring your Toyota car has fresh oil is the best way to maximize your engine's performance and fuel economy. Likewise, checking and replacing your brakes is integral to your safety and that of your passengers. And speaking of safety, rotating your tires every 6,000 - 8,000 miles not only minimizes the chances of blowouts and unnatural tread wear, but also increases gas mileage.
Whatever your Toyota vehicle needs in the way of spring cleaning, be sure to explore our service specials. Plenty of great deals are ready to be had – for example, 10 percent off on new wiper blades, 15 percent off on genuine Toyota accessories, and a discount on Toyota genuine floor liners.
Contact us today and prep your Toyota car for spring!