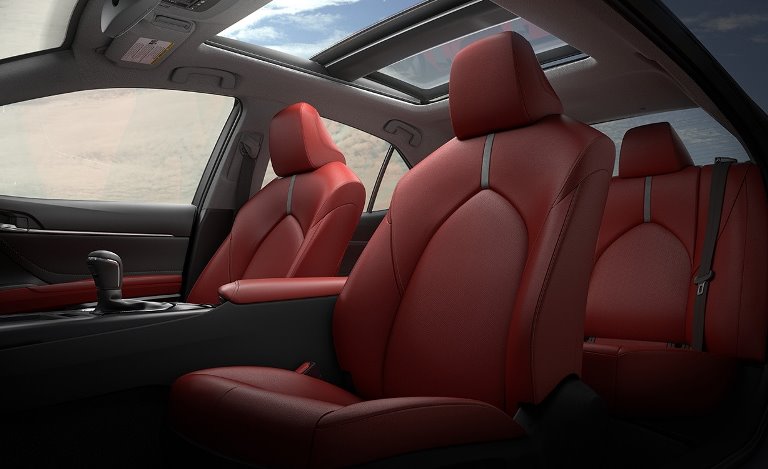 If you're in the market for a 2018 Toyota Camry, here's some news that might motivate you to visit our local Toyota dealership even sooner: this universally-praised midsize sedan just won a spot on Wards Auto's "10 Best Interiors" list.
Along with a "Most Dependable Vehicle" award from J.D. Power and the National Highway Traffic Safety Administrayion recognition for achieving a Five-Star Overall Safety Rating, the accolades earned at the 2018 WardsAuto Awards prove beyond a doubt that the Toyota brand was spot-on with their redesign efforts for the 2018 Toyota Camry. Dependability, functionality, and reliability have always been part of the Toyota Camry model's DNA, making this midsize sedan one of the best-selling automobiles of all time. But a design award from WardsAuto, one of the country's foremost automotive industry analysts, adds another dimension to the Toyota Camry model's appeal.
Wards lauded the 2018 Toyota Camry for its "Artistic approach, eye for detail, high degrees of functionality, and onboard technology," a statement confirming the 2018 Toyota Camry as a midsize sedan offering much more than comfortable seats and attractive surfaces. Also, it can safely be said that every 2018 Toyota Camry near Reisterstown, MD gets an A in the color department, with one Wards judge saying, "Finally, an interior with some color that pops."
"Delightfully daring" were the words of another judge, while the WardsAuto editorial team praised not just the 2018 Toyota Camry model's interior but also its "good value" for its segment, particularly given the inclusion of the Toyota Safety Sense suite and its numerous advanced safety technologies.
Our well-established new and pre-owned Toyota car dealership serving Baltimore, MD is the place to test drive a 2018 Toyota Camry. Here you can get familiar with this sedan's award-winning cabin, sleek exterior, and outstanding powertrains!