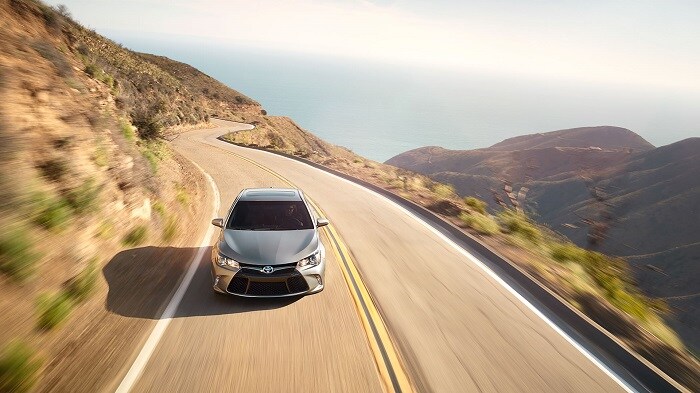 The 1992 Toyota Camry is considered by some to be the best Toyota vehicle ever built. Fast forward 26 years, and the Toyota Camry is still one of the world's most popular sedans, and a staple amongst the auto industry's top-selling cars. Clearly, this is an automobile that should top every sedan shopper's list – especially when such a fantastic car can also be had as a hybrid.
The push towards "green" driving has never been greater than it is today, and nobody does green like the Toyota brand. Along with the Toyota Camry Hybrid, there are seven other hybrid or plug-in hybrid cars on the Toyota roster, including SUVs, sedans, and hatchbacks. One of these--the Toyota Prius--comes in four variations and is widely regarded as one the most fuel-efficient non-plug-in hybrid vehicles on the planet.
But unlike the Toyota Prius, which was specifically engineered as a hybrid vehicle, the Toyota Camry started off as a sedan that subsequently gained a hybrid option. So what makes a Toyota Camry Hybrid so special? The simple answer is that this car offers all of the functionality, personality, styling, and equipment that makes the gas-powered Toyota Camry so popular, while adding a hybrid powertrain that considerably boosts gas mileage. In other words, nothing is sacrificed when you purchase a Toyota Camry Hybrid. The only difference between it and its gas-using sibling, aside from the powertrain, is the price tag. But of course, the extra money spent on the hybrid version will soon be recouped via big savings at the pump.
Visit our Baltimore Toyota dealer and you can test drive a 2018 Toyota Camry Hybrid, a fully redesigned sedan boasting a stately cabin, a comfortable ride, and impressive power, along with dynamite fuel economy!